Walnut Blasting De-Coke
We now offer a Walnut shell shot blasting de-coke service.
With our specialist equipment we can get your direct injection engine running on top form again. On a direct injection engine like on the Mini Cooper S and all diesel engines the fuel is injected into the cylinder under high pressure instead of into the intake manifold which has a natural cleaning effect on the inlet valves. Over time the inlet valves and intake manifold build up with soot from the EGR and oil deposits from the turbo and form a thick black sludge called Carbon (coke) and block up the intake system.
This Carbon suffocates the engine and causes numerous faults symptoms such as lumpy idle, lack of power, flat spots. With our walnut shell shot blasting system we can clean the intake valves and intake system of all carbon and return the performance you remember. Most common vehicles to suffer with carbon build up are X3,3 series, 5 series with the 2.0 litre diesels with the M47 engine and Mini cooper S turbo (2007-2011). Call today for a free quotation.
Window Tinting
Blackpool Motor works now offer a window tinting service.
Transform the look of your car for as little as £150 by adding Scorpion window tinting film.
Scorpion Automotive Window Film was designed with both protection and style in mind. You want to protect your skin and your interior from harmful UV rays but you also want your vehicle to look good too.
Evolution Chips
Blackpool Motor Works are now proud to be an Evolution Chips authorised dealer.
Evolution chips is one of Europes premier performance remapping companies. Have an Evolution chip installed to your vehicle today and benefit from increased power, torque and increased fuel consumption. From as little as £250 inc vat you could transform your vehicle.
Here at Blackpool Motor Works we specialise in turbo diesel performance upgrades. We pride ourselves in doing so without spoiling any of the principle reasons for buying a turbo diesel powered vehicle in the first place and believe that key points such as their fabulous low down tractability, their reliability and of course the all important fuel economy should never, ever be compromised.
Our aim when installing a diesel performance chips, diesel remapping via OBD port or general turbo diesel tuning is to gain the perfect increased power curve and fuel economy improvements yet retain all the safety parameters originally programmed into the engine management by the manufacturer so as to protect your engine and drive train from damage.
Call today to get a free quote and see how we can improve your vehicle.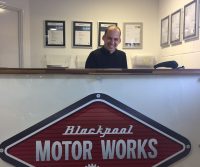 VW trained service advisor with over 19 years industry experience; Peter Boustred, has joined the Blackpool Motor Works team.
Welcome to the team!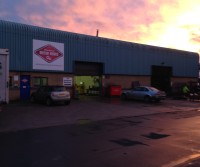 Welcome to the brand new website for Blackpool Motor Works.
If you're looking for a professional, high quality Audi or VW specialist in a convenient location you'll find it all at Blackpool Motor Works. We are highly qualified factory trained Audi and VW specialists, with our workshop located in Lytham St Annes, Lancashire close to Blackpool.
The expert team at Blackpool Motor Works have over 35 years main dealer experience and can address all of your vehicles needs, whatever the model of your Audi or VW. Blackpool Motor Works are justifiably renowned as the Fylde coasts premium Audi and VW specialists. Thanks to block exemption your Audi or VW dealer warranty will not be affected by having you car serviced by us. Our Lancashire based Audi and VW workshop can continue the level of service and expertise you have enjoyed at a Audi or VW main agent without paying premier dealership prices. We utilise the very latest diagnostic technology used by Audi & VW main dealers to give your car the very best and specialist attention.